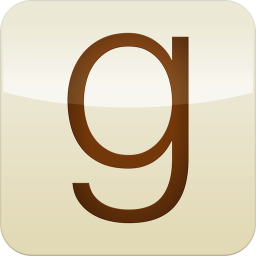 One of my
30 Before 30
goals is to improve the blog layout. While it isn't exactly an adjustment to my site, last night I finished importing all my reviews on this blog and LibraryThing to Goodreads.
I got onto Goodreads years ago (seriously, the first book I added was
East of Eden
on July 11, 2007). Back then, I didn't like it. It was clunky and slow, and it didn't do a good job of sorting through multiple editions. Just because I read one version of
Pride and Prejudice
doesn't mean I need 1000 versions in my library.
When I started blogging about books, I discovered LibraryThing. It had a much smoother interface than I remember from Goodreads, and the site is small enough that I've actually won a few books from their give-away program. But smallness is a disadvantage, too. I'm not leaving LibraryThing, but with
21 million members
, Goodreads is where the people are.
If I'm going to properly serve myself in promoting my reviews, and serve the publishers and authors who have sent me books, I've got to reach the biggest audience possible.
So, whichever site you prefer, let's connect.
Goodreads
LibraryThing